If ever there was a thing that could be described as a "Mixed Bag", 2021 was it. It would be very easy for me to write a post saying "2021 was a Shit Show, The End" but that's not the truth of it, at all. The year was so (SO) damn hard for all of us in so many ways, some more than others of course, and it would be wrong of me not to acknowledge the suffering of so many folks impacted by loss through COVID (or any other way), let alone the multiple other types of shit going down in the world.
And also…
And it was also wonderful. For this "gobby introvert", the 4 months of lockdown from January were mostly bliss. Yes, I missed peopling, but the empty beach walks, quiet forest walks, time spent cooking exactly what and when I wanted and time focussed on my business with next to zero other commitments, was just what I needed.
It took me quite a bit of time in 2021 to be able to say that out loud when the year was just so bad for many people, but that is the duality of life and the huge nuanced nature of it all, and I believe it's so important to own your own humanity (as well as honouring everyone else's).
So, this is an honest reflection on the business year that was 2021.
The Numbers
In 2021, I had 4 main revenue streams: 
Long-term 121 business strategy coaching clients

VIP Business & Systems Strategy Intensives

The Disobedient Business Mastermind

Tech & Systems Projects
When I started 2021 I couldn't have predicted this in a million years! I had big plans for the year and I wasn't messing about, but in full disclosure, my income in 2020 was 100% from long-term 121 clients, zero from the other 3 revenue streams and less than a third of what it was in 2021. All in a year. And if I look at these numbers from a financial year point of view (weirdly I plan calendar year but do my budgets to the financial year), the step change is even bigger.
Instagram – 1245 (up from 852)
Active email subscribers – 168 (up from 96 and a big focus in 2022)
Client Work
It's probably no surprise that the focus on my client work changed substantially in 2021 and it's been a wild ride.
Long-term 121 business strategy coaching clients
I bit the bullet, took a deep breath and made a commitment that my long-term 121 coaching work would have a minimum period of 12 months. It would have been really easy to let the scarcity stuff kick in and tell me that this would be offputting to peeps, but I truly believe in the power of a long-term coaching relationship and for both my and my clients benefit, want to be able to go deep and wide and not short and narrow (yep I heard it but 🤷🏼‍♀️). 
VIP Business & Systems Strategy Intensives
Talking of short and narrow (well kind of anyway), my VIP intensive sessions went off in 2021! It was these really that made me realise that I love working at the "extremes", AKA working in short, focussed bursts on a particular project or objective with a client, or in a long-term "become almost a member of your inner circle" kind of way. My VIP intensives started off as a half-day offering, evolved into adding a whole day offering and I have bloody loved every single one of them. What a fantastic way to work with folks to get great results in a specific area, fast! More, please!
The Disobedient Business Mastermind
Well, what can I say? The birth of the Disobedient Business Mastermind has blown my mind. As something that started in March as a twinkle of an idea, maybe a Business Club, maybe with some systems, maybe a membership, the DBMM has exceeded every dream I had for it and more. Currently a nine-month experience, in the founding round we have 11 members and just, WOW! The community, the support, the conversations and the growing disobedience is just so much more than I ever dreamed it could be. Lots more to come in 2022 and I just LOVE this way of working with business owners, all planning to make a big difference in the world, not just to their own pockets.
Tech & Systems Projects
Interestingly, deciding to follow my calling into systems and tech (alongside my coaching business) is in so small part responsible for the growth in 2021. I did a number of systems/tech projects in the year and spent a good bit of time working on systems strategy and projects in VIP intensives too.
What was also interesting is that I discovered that my love of setting up a tech system from scratch is limited. I'm very turned on by workflows, strategising, solutions finding and planning out implementations – much less so by time spent setting up a system from scratch (mind you, it depends on the system and the variables). Luckily within Parfait Ventures I have the best OBM (also my eldest) and Lucy is a tech genie, so now we work alongside each other and when we take on tech projects, I focus on the strategy and Lucy on the implementation – a marriage made in heaven (well not a marriage as that would be weird). In fact, if you're looking for an OBM in 2022 – 10/10 would recommend Lucy.
So what really pushed my buttons and lit my fire?
I can't honestly answer that question as variety is what makes my business so interesting (in work and clients). I have no plans to withdraw from 121 long-term work any time soon(although this will be limited to 4/5 clients max), and I love the focussed nature of the intensives so they're going nowhere. The mastermind is simply the joy I didn't know my business needed and this will definitely become my signature offering. I will continue to revisit how we do tech in the business, but for the moment, this still pushes enough buttons for it to stay 😍.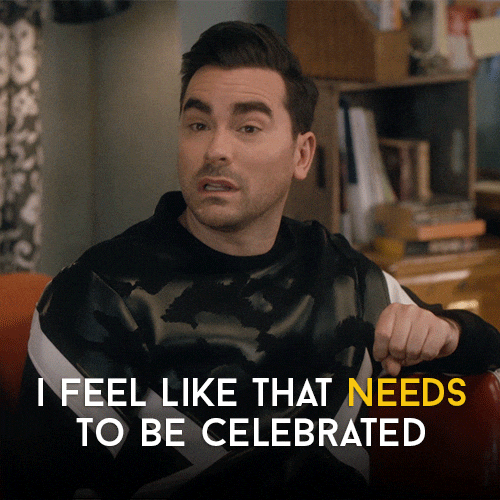 The Good, The Bad & The Ugly
So what really happened in the year, what was the tough stuff, the great stuff and the lessons from both?
+ I had an incredible year financially and although I'm not quite at the "beach villa laptop life in the Caribbean" yet (thank fuck), I am excited by the growth in 2021. A little way to go to get to that "business safety" space of settling into an income level that is sustainable and "wipes its own arse" (lovely UK phrase 🙄), but it's was one hell of a kick start.
– With big growth and change comes a lot of emotional and mindset work! Even though I have lived the wild ride of growing so fast within a 4-6 week period, needing to find help fast, hiring an OBM, realising I have not drunk my own Cool Aid and that nothing is in a place to be handed off, it was only when I sat down to collate this post that I realise just how BIG a step that 2021 was for me. Deep breaths needed!
+ Be prepared for things to work out totally different and so much more awesomely than you thought! This was such a huge learning for me in 2021.
– I do not have limitless capacity for work or to hold space for other folks. This was a big lesson. Although I am very well versed in my own tendency to overperform and push through, this was a lesson that was cemented in 2021. No more.
+ Be committed to the strategy and the plan until the very second that it isn't for you anymore and be prepared to chuck it all away. There is no such thing as "flighty", if something isn't working for you, you can be 100% committed one minute and running in a different direction the next. That is OK.
+ Also, be committed to the goal but not the timeline – deadlines and I are much looser friends in 2022, we're going to have a very easy breezy relationship with each other.
– Boundaries are not "one and done" but constantly evolving and needing reinforcing and the ones I have with myself are just as important as the ones I have with others.
What's Next?
There are lots of things "in progress" and not yet decided but some stuff I know for sure is that in 2022 you can expect…
The

Disobedient Business Mastermind

is evolving into a gorgeous year-long programme that will start at the beginning of September and be available to sign up from around June time (love a long and easy going launch, no drama and zero false scarcity).
Disobedient Business Bites – a real focus on some bite-size (think 90mins or less) solutions-focussed biz courses and Live workshops.
A (free) client community – this has been on my radar since spring 2021 but I just haven't had the time to do it justice, so I'm very excited to create a space for clients new and old to hang out in 2022.
I've got to consider registering a Ltd company when the new financial year starts on 1st April. It might be time, but that's "proper grown-up" isn't it?!
Less. 2022 is definitely the year of Less. Less is More. Be Less, Do More. Do Less, Earn More. I have no idea how this is going to work, but 2022 is definitely the year that my nervous system takes pole position and I find some much-needed

Moderation

.
Above all when reflecting on 2021, I am truly grateful for my business and for YOU, for my clients, for community and for the chance to do this work that brings me SO much joy! More, please. I'm also beyond grateful to the two awesome humans I worked with in 2021 in the form of Ruth Ridgeway and Ellie Swift. I take total credit for my results 😂, but wow did these two humans help SO SO much! Here's to working with more awesome folk in 2022 🎉!!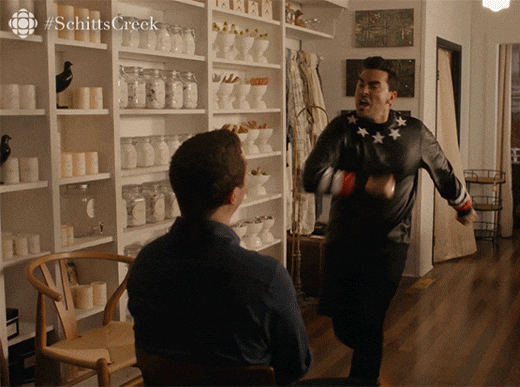 PS if you have any Qs about my year in review or any feedback you'd like to share, I'd love to hear it 😊.